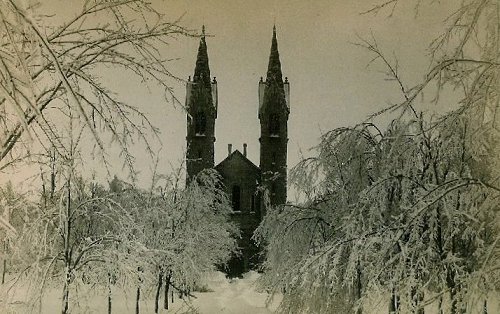 Bowdoin College Chapel, Brunswick, Maine (Photographer: A. O. Reed).

Snowfall amounts included:

Maine: Bath, ME: Nearly 3 feet of snow; Gardiner, ME: 15.0"; Kents Hill: 9.0"; and, Portland: 12.5"

New Hampshire: Concord: 3.0"; Manchester: 3.0"; Walpole: 1.0"; and, West Milan: 2.5"

News account from Maine: "A northeast snowstorm, more furious than any of the great tempests of the winter months, began on the coast of Maine early Saturday morning [April 2], and continued until Monday afternoon [April 4]. All day Saturday and through the night the wind blew a gale, and the air was so thick with flying snow that objects could not be distinguished a few yards distant... The whole State is buried deeper than ever in snow drifts, and the general aspect is that of a severe February instead of April. The like of it has seldom, if ever, been seen here..."

Source: "Maine Buried in Snow," The Evening Star, April 6, 1887.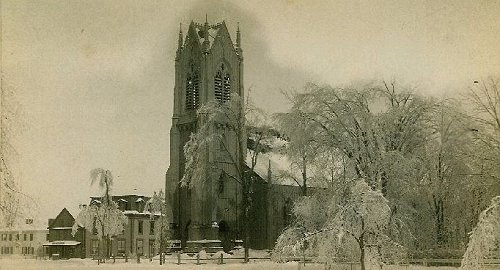 First Parish Congregational Church, Brunswick, Maine (Photographer: A. O. Reed)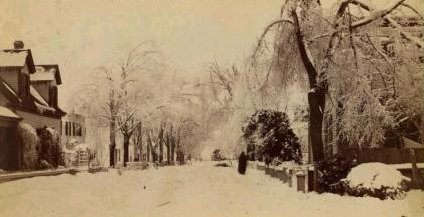 Brunswick, Maine (Maine Historical Society)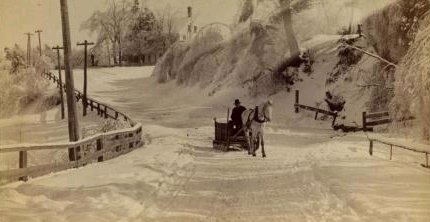 Brunswick, Maine (Maine Historical Society)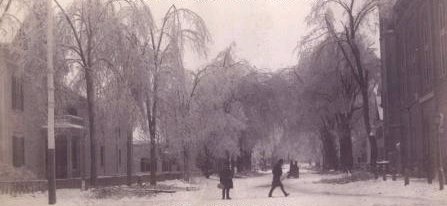 Brunswick, Maine (Maine Historical Society)

A special thanks to MOCKBA1 for the above five photos