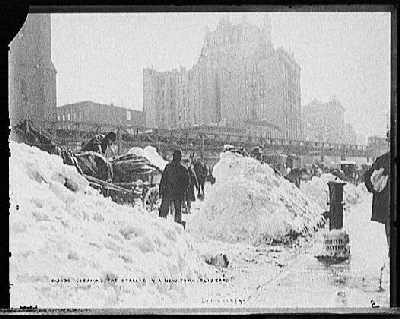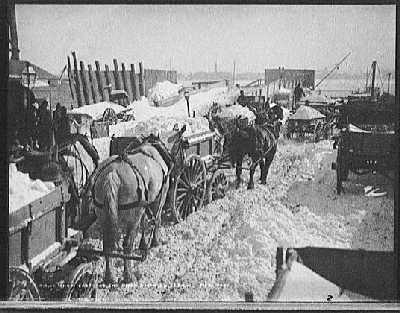 New York City

Source: Library of Congress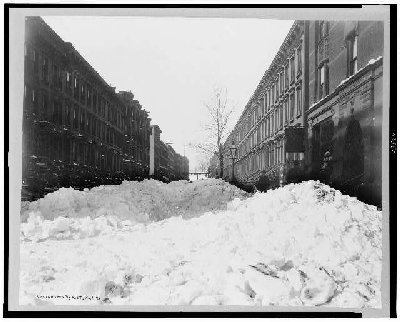 New York City

Source: Library of Congress

New York City

Source: Library of Congress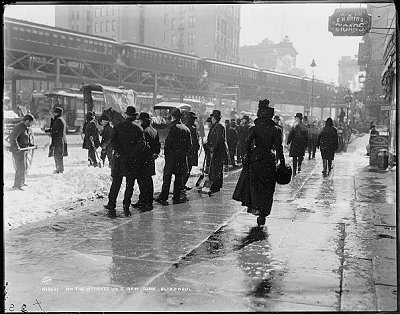 View of a family in a residential neighborhood in the winter after a major snowstorm (Lynn, Massachusetts)

Source: New York Public Library

Accumulations included: Albany: 14.3"; Amherst, MA: 18.0"; Baltimore: 21.4"; Boston: 16.0"; Bridgeport: 22.5"; Charleston, SC: 3.9"; Concord: 13.3"; Cutchogue, NY: 14.0"; East Templeton, MA: 18.0"; Hartford: 23.5"; Keene, NH: 16.0"; New London, CT: 26.0"; New York City: 16.0"; Philadelphia: 18.9"; Portland: 18.3"; Raleigh: 17.7"; Richmond: 16.3"; Savannah: 2.0"; Washington, DC: 20.5"; and, Worcester: 13.5"

News account from Washington, DC on February 13, 1899: "The fiercest blizzard in the history of this part of the country has laid hold of Washington. The city lies buried beneath three and four feet of drifted snow. In places, the depth is rapidly increasing... At 3 o'clock the raging elements displayed no sign of weariness, and the blizzard blows apace. The streets are deserted of all traffic save a few pedestrians and an occasional supply wagon. The street cars have gone back to their barns, and Washington yields itself to the caprice of snow, ice, and wind."

Source: "In the Grasp of a Howling Blizzard," The Washington Evening Times, February 13, 1899.

New York City

Source: Library of Congress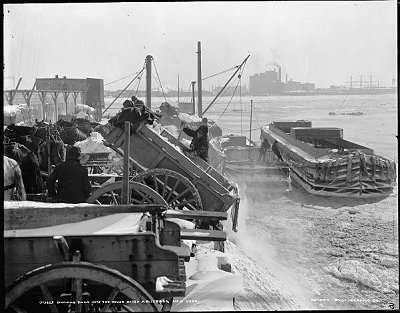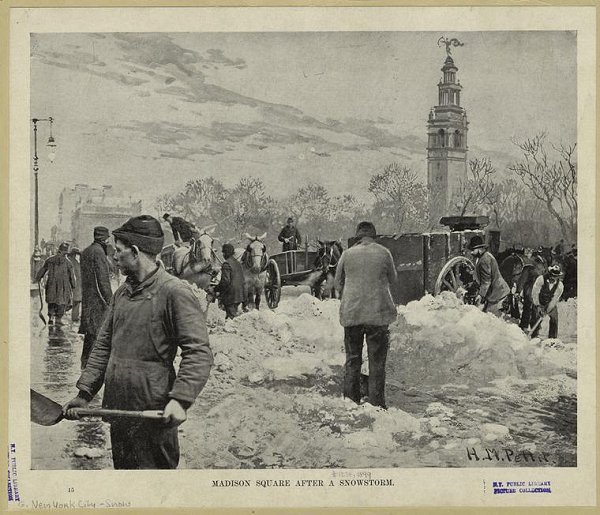 Madison Square After A Snowstorm (New York City)--Artist: H. M. Pettit

Source: New York Public Library

New York City

Source: Library of Congress

City Hall Square after a major snowstorm (Lynn, Massachusetts)

Source: New York Public Library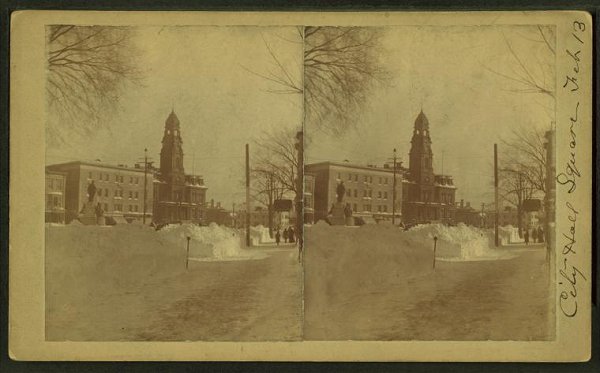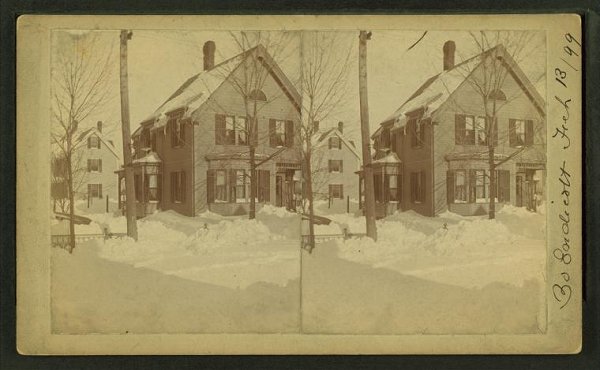 View of houses after a snowstorm (Lynn, Massachusetts)

Source: New York Public Library