A snowy Broadway during the Blizzard of 1910 (New York City). Accumulations from the blizzard included: Boston: 8.5"; Brockton, MA: 10.0"; Concord: 1.8"; Fall River, MA: 12.0"; Hyannis, MA: 13.0"; Middleboro, MA: 10.0"; New Bedford, MA: 15.0"; New York City: 10.0"; and, Philadelphia: 7.6"

Source: Library of Congress.  Also, Kevin Ambrose,
Great Blizzards of New York City
, Merrifield, Virginia:
Historical Enterprises
, 1994, p.27.
News account from Massachusetts: "Although the violent northeast snowstorm which began here [Boston] yesterday morning [January 14] cleared in the vicinity of this city this afternoon [January 15], it was still raging with unabated fury tonight over Martha's Vineyard and Nantucket, where the blizzard was declared to be the worst since the establishment of the Weather Bureau station in 1886. Nantucket has been without mails since Thursday [January 13], no steamer having been able to cross from the mainland. Vineyard Haven, which was also isolated yesterday, was reached today by a tug with mail and passengers."

Source: "Nantucket Cut Off," New York Tribune, January 16, 1910.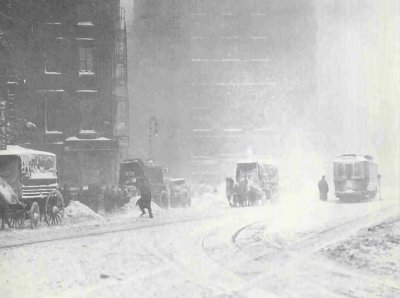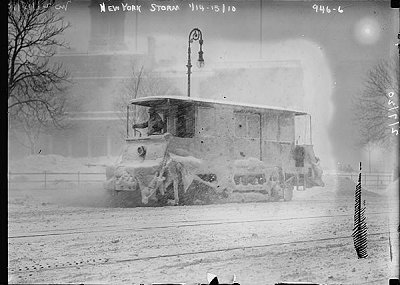 New York City

Source: Library of Congress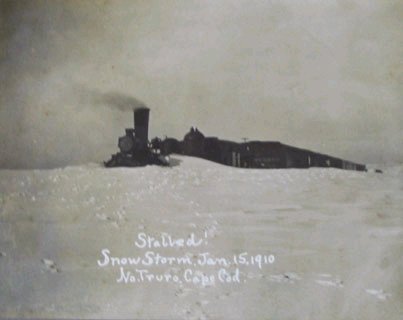 Cape Cod, Massachusetts

A special thanks to MOCKBA1 for the above photo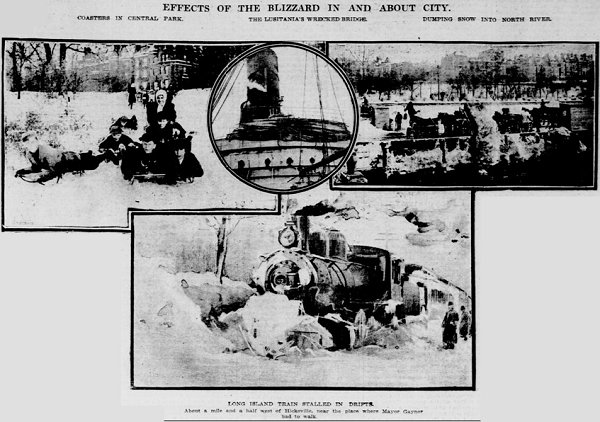 Scenes from the blizzard. Top Left: Coasters in Central Park (New York City); Top Middle: The Lusitania's wrecked bridge; Top Right: Dumping snow in the North [Hudson] River; Bottom: A stalled train near Hicksville, New York.

Source: New York Tribune, January 16, 1910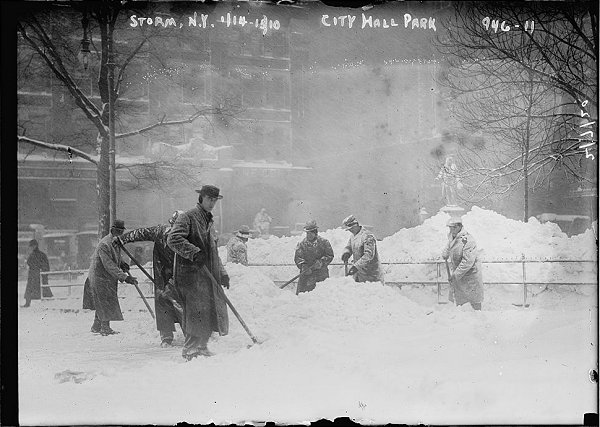 City Hall Park (New York City)

Source: Library of Congress