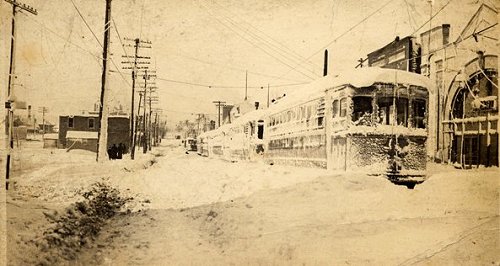 Cleveland, Ohio. The storm known as the "Great Lakes Hurricane" brought 18"-25" snow to eastern Ohio, including 22.2" to Cleveland. Cleveland also experienced a 1-minute sustained wind of 79 mph.

A special thanks to MOCKBA1 for the above photo

News account: "The blizzard which struck this section of Ohio [vicinity of Perrysburg] on Sunday [November 9] proved one of the most disastrous storms of the season and caused immense damage along the great lakes and cities along their borders... Cleveland is cut off from the rest of the world by a wreckage of telegraph and telephone wires and poles which has prevented trains entering or leaving the city."

Source: "Great Blizzard," Perrysburg Journal, November 14, 1913.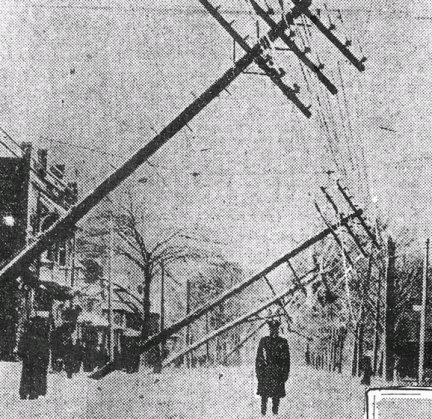 Cleveland, Ohio

Source: The Cleveland Plain Dealer, November 11, 1913

Cleveland, Ohio (Publisher: Bain News Service)

Source: Library of Congress