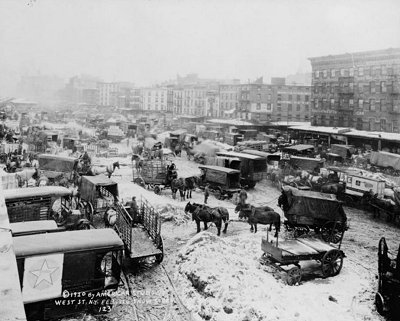 West Street (New York City). Snowfall amounts included: Albany: 13.8"; Bedford, MA: 18.5"; Boston: 12.2"; Bridgeport: 15.5"; Gettysburg, PA: 20.5"; Hingham, MA: 18.0"; Milton, MA: 15.5"; New York City: 17.5"; Newark, NJ: 21.5"; Philadelphia: 9.0"; and, Worcester: 16.0"

Source: Library of Congress (Photographer: American Studio)

News account from New England: "A northeast blizzard which in twelve hours deposited twelve inches of snow partly blockaded Southern New England today [February 5]. Several sections were isolated entirely… South of Boston, Cape Cod was almost cut off and south shore towns were isolated by the snow accumulations on the tracks of the New York, New Haven and Hartford [trains]. Two trains were snowbound on the south shore, one at Seaside, near Plymouth, and another at East Weymouth. At Seaside the stalled train was in snow up to the window sills. A wind velocity of sixty-three miles an hour was recorded at the observatory at Blue Hill."

Source: "New England Towns Isolated By Snow," The Sun and the New York Herald, February 6, 1920.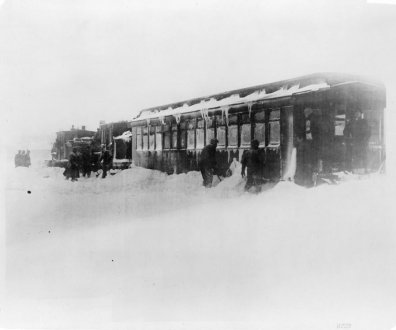 Train on the New England Railroad Line caught in the blizzard

Source: Library of Congress (Photographer: Underwood & Underwood)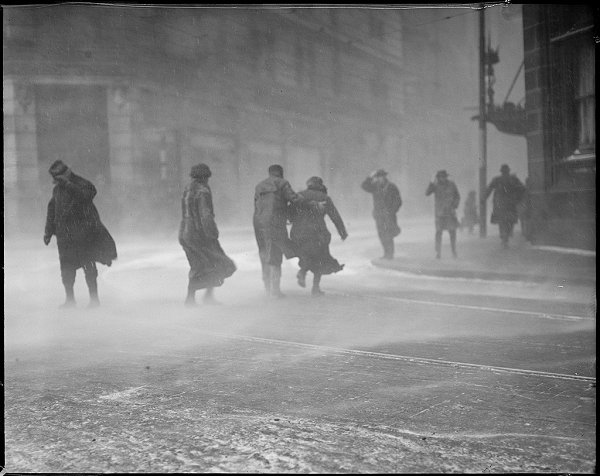 Tremont Street in Boston (Photographer: Leslie Jones)

Boston (Photographer: Leslie Jones)

Plymouth, Massachusetts (Photographer: Leslie Jones)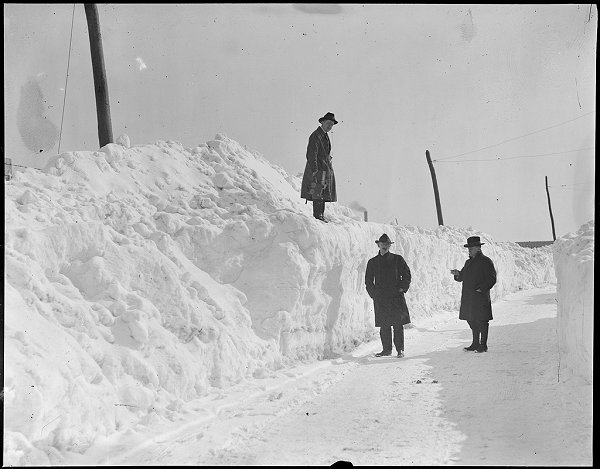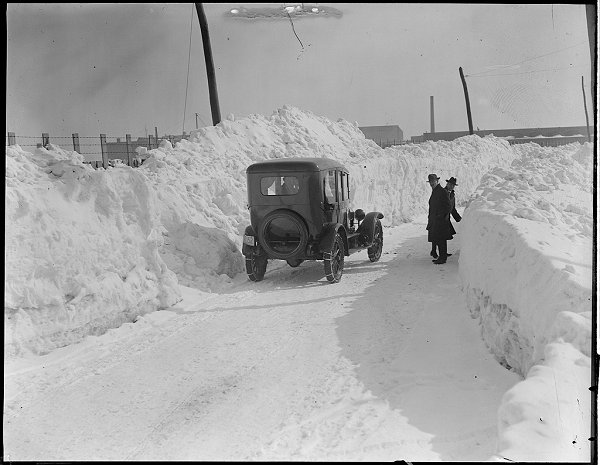 Plymouth, Massachusetts (Photographer: Leslie Jones)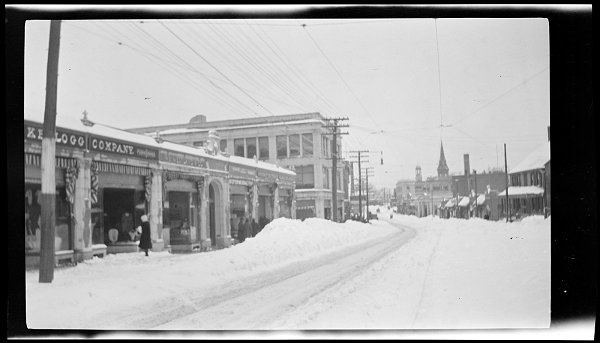 Hancock Street (Quincy, Massachusetts)

Source: Thomas Crane Public Library